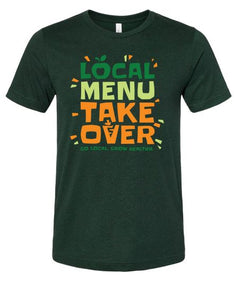 Rep your love of fresh, healthy foods with a custom-designed screen-printed T-shirt by students. We offer a range of sizes so anyone from young students to adults can support the farm-to-school movement.
These shirts were designed and printed in partnership with Refresh Collective, a youth development organization that delivers after-school programs and summer camps to students in at-risk neighborhoods.
T-shirts are sold individually. If you wish to place a bulk order (more than 10 shirts), please contact ohiofeedourfuture@gmail.com.